About Rock Hard Landscape Supply
Entrepreneurial success stories strike a chord with most Americans and remind us of the unique opportunities we have compared to people in other areas of the world. Rock Hard Landscape Supply's story is a classic story of the culmination of passionate hard work and dedication. Brian Feist started his landscaping company as a lawn mowing business during his middle school years. Over the next fifteen years, he grew it from a lawn mowing service company to a landscape installation company. In 2008, he and his wife Andrea opened their first landscape supply yard and the business shifted from installation to supply.
In 2010, they moved the main location to Burnsville, in 2019 they purchased another yard in Farmington to expand their service area and production capability, but they still operate the Jordan location seasonally.
With the help of knowledgeable, dedicated staff members, Rock Hard Landscape Supply has grown to be a premier hardscape supply yard in the Minneapolis area. We take pride in our quality landscape products and the excellent customer service we offer our customers. Our goal is to make sure our service to our customers is better than the service customers get at other landscape supply companies.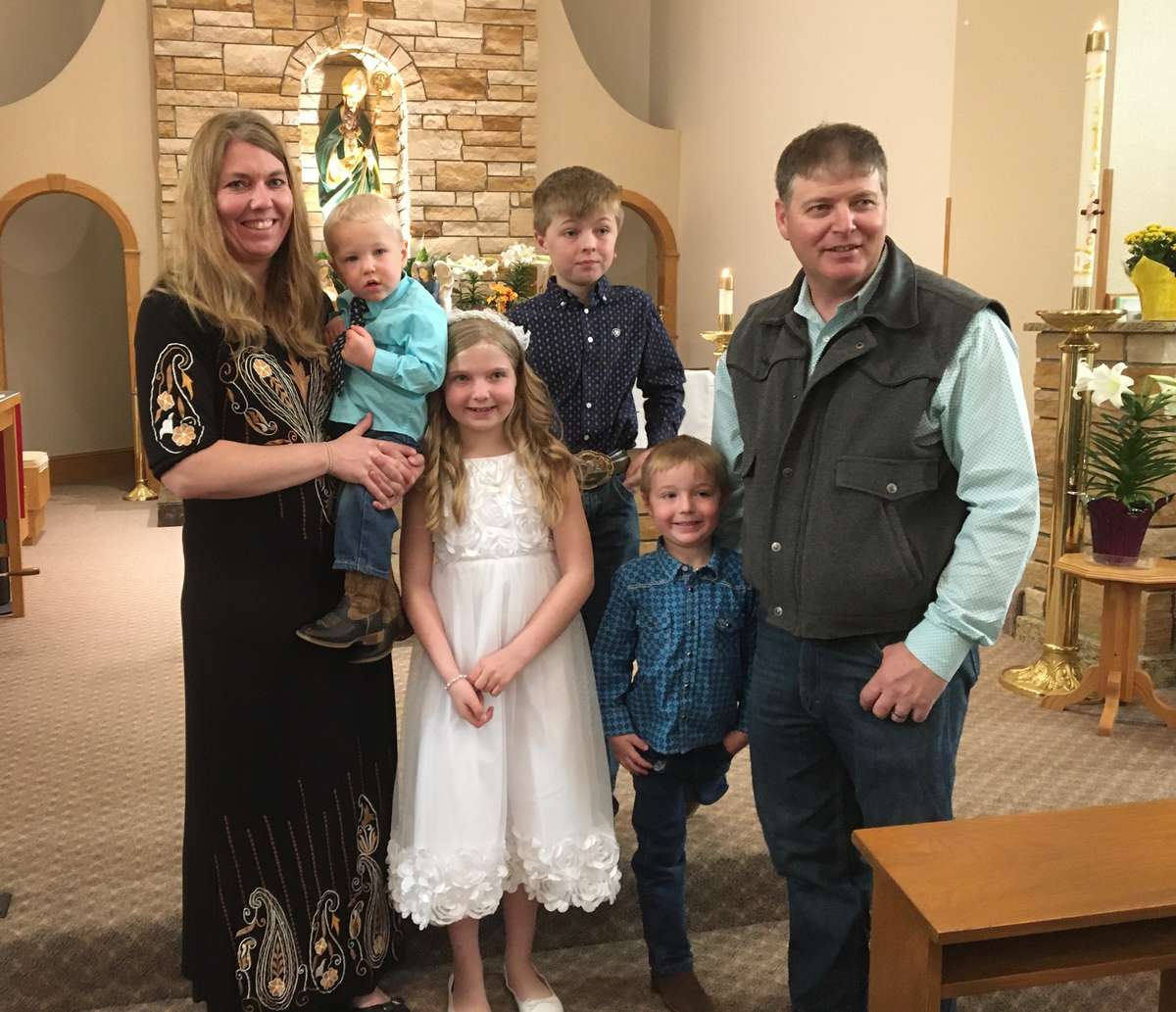 Brian & Andrea Feist - Owners
Brian began his career mowing lawns in middle school. He continued to grow his business after graduating from Burnsville High School in 1996, and he founded Brian's Lawn and Landscaping, Inc. in 1998. He found his niche building boulder walls and later began selling boulders and other stones to landscape contractors. The business began to transition to hardscape supply, and he founded Rock Hard Landscape Supply in 2005. Brian's role has changed and evolved with the growth of the company, and today Brian spends most days grinding wood to produce mulch. In his spare time, Brian enjoys collecting farm toys, attending tractor pulls, thresher shows, and spending time with family.
Andrea grew up in Wyoming and graduated from the University of Wyoming with a degree in Math Education. She taught for two years in CO before moving to Minnesota and marrying Brian. Andrea balanced teaching, coaching, and working at Rock Hard until 2010 when she left teaching to work full-time in the business managing most of the office work. Andrea spends her spare time with their children, Weston (10), Carolyn (8), Garrett (4), and Colton (1). She also enjoys gardening, hiking, volleyball, riding horses, and trips back to Wyoming.
Ryan Castle - General Manager
Ryan was born and raised in Minnesota, graduated from Burnsville High School, and went on to the University of Minnesota Duluth where he studied Business Management. Ryan worked in the Landscape and Construction Management industries and later made a move to California to pursue a career with a Concrete Paver producer.
Ryan Spent 15 years in southern California in concrete manufacturing where he focused on Marketing, Advertising, Business, and Sales Management. He made his way back to Minnesota a few years ago to spend more time with his family and to raise his 11-year-old daughter. Ryan is an active member of the MNLA education committee and is working to increase Hardscape awareness in Minnesota. Ryan's construction and management background is an addition to the Rock Hard Landscape team tailored towards improving business best practices and overall growth.
Krista Hagen - Sales Rep
Krista was born and raised in the Savage/Burnsville area. Growing up, Krista was very active in the Burnsville Volleyball Program. Krista played volleyball for BAC for 4 years and Burnsville Thunder for 6 years. Krista has coached for the Thunder Volleyball program for 4 years with one of her best friends.
Krista went to college at Minnesota State University, Mankato from 2012-2017. She received a bachelor's degree in Business Management with an emphasis in Human Resources and minors in Business Law and Business Administration. During the Summer of 2016, Krista worked Saturdays at Rock Hard and learned the landscape industry while assisting customers. After graduation in May 2017, Krista joined the Rock Hard team full-time assisting in sales, billing, dispatch, and social media.
In Krista's free time, she is still very active in Volleyball. She plays on indoor teams in the winter, sand volleyball teams in the summer. She also enjoys going up to the cabin and spending time with friends and family.
Zachary Newell - Sales Rep
Zachary Newell grew up in Belle Plaine, MN. He is a student at Dunwoody College of Technology, and he will earn his Associates's Degree in Construction Project Management in May 2018. Since joining the Rock Hard team in 2017 as a yard laborer, Zach has enjoyed his roles in the yard and now his position as a member of the sales team in the office. The yard offered some great educational experiences as well as developed some great customer relationships.
Zach looks forward to growing with the sales position and our customers to provide the best customer experience possible. Outside of Rock Hard, Zach enjoys spending time with his wife and two sons. He also likes to do woodworking and other projects around their home and enjoys working for his step-dad's construction company building decks and doing remodels.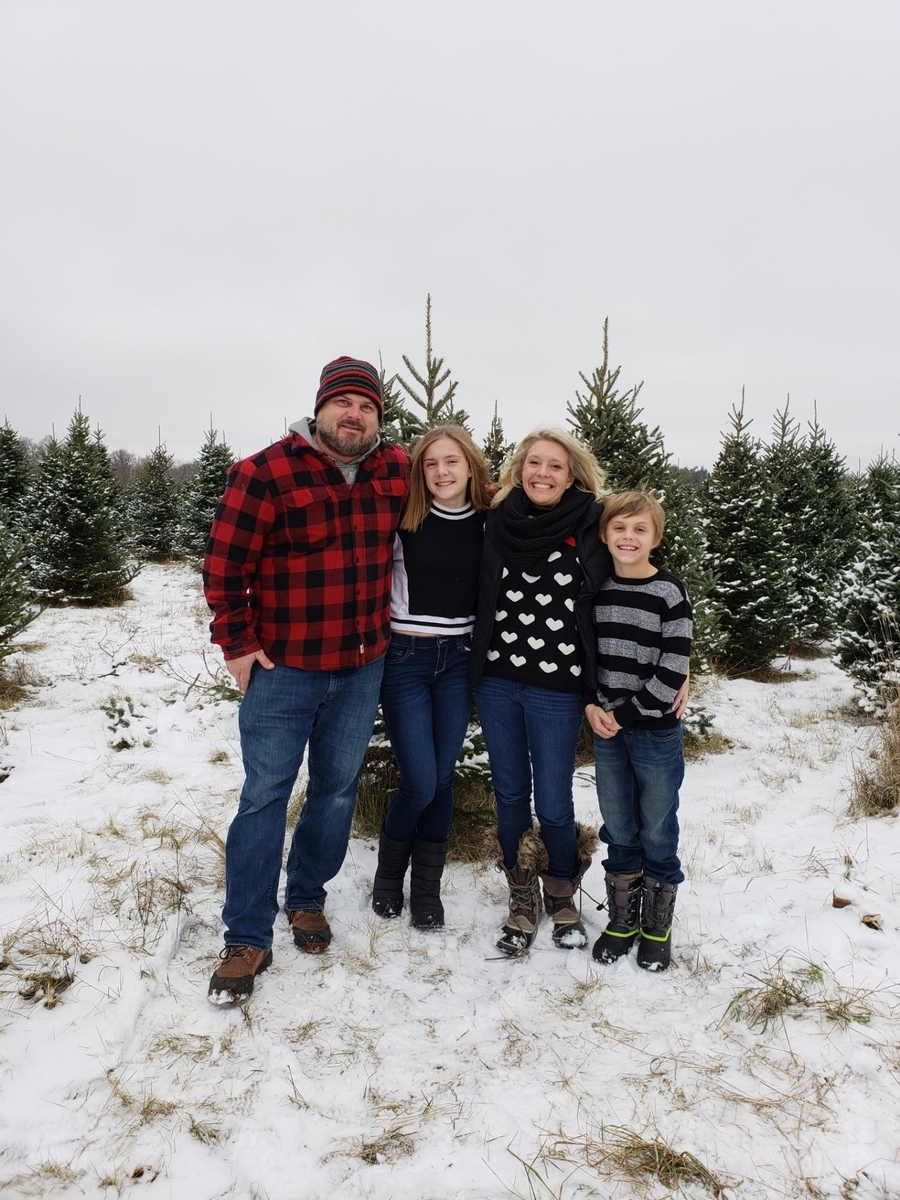 Chad Hoiska - Sales Rep
Chad Hoiska was born and raised in Door County, WI, and grew up playing sports and enjoying time on the waters surrounding that area. After graduating from Sturgeon Bay, he went on to play college football and then graduated from the University of Wisconsin Eau Claire in 1999. With a B.S. Degree in Corporate Fitness and Psychology, he pursued a career in the Health Club Industry in Minneapolis in 2000. After spending 4 years in the corporate industry Chad changed career paths and started his own landscaping company. He stayed in business for 16 years before starting to work for Rock Hard Landscape Supply.
Over those 15 plus years, he has worked in every area of the landscape industry, focusing mostly on irrigation, patios, and retaining wall construction. As a small business owner, Chad has gained vast knowledge from working with clients and employees on all aspects of landscaping. His goals in sales are to help future customers with their projects and provide them with the best materials for the job so they can be as successful as possible.
When not at work, Chad enjoys time on the water with family and friends and if he's lucky, wetting a line to catch a fish or two. If not on the boat, Chad shares time with his wife driving his two children, ages 10 and 14, to their seasonal sporting activities.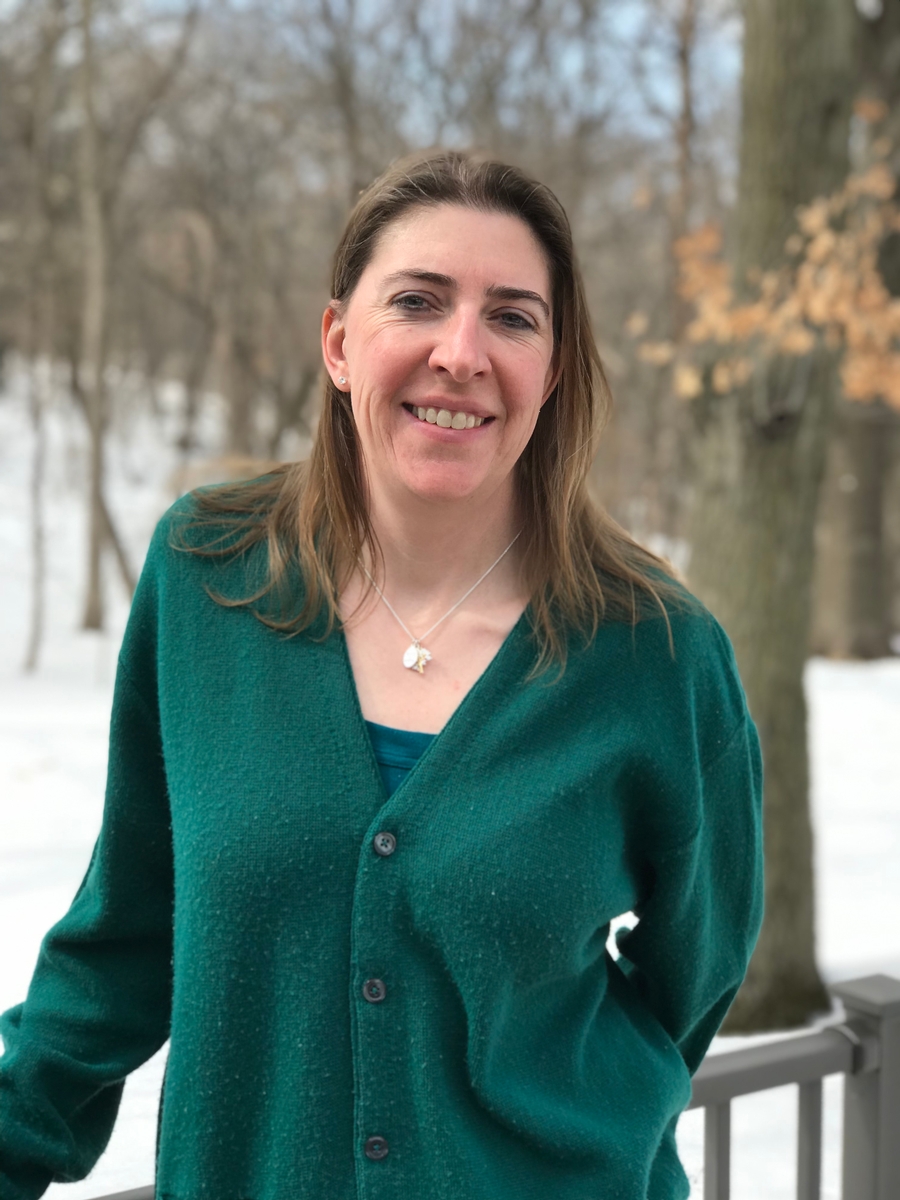 Kim Gaida-Wagener - Sales Rep
Kim grew up in Burnsville, graduated from Apple Valley High School, and went to North Dakota State University where she received a Bachelor's of Environmental Design and a Bachelor's of Landscape Architecture. Kim has been working in the landscape industry for the last 25 + years, working in retail garden centers in various positions, as store manager of a large garden center, and most recently as the purchasing manager for a large landscape construction company. Being involved with so many aspects of the landscape industry, Kim strives to be knowledgeable in hardscapes, plant material, and rooftop patio pavers.
Kim is a current member of the MNLA Trade Show Committee and MNLA Membership Committee and has also served on the Certification Committee, State Fair Committee, and Garden Center Committee in the past.
In her free time, Kim likes to spend time with her husband and daughter, boating, gardening, and being outside. She is also an avid reader (of real books), quilter, and crafter.
Kim's goal in sales is to provide excellent customer service to every customer with all of their landscape material needs.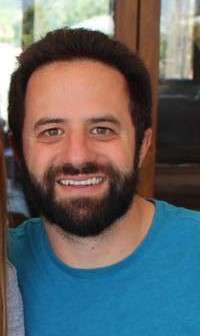 Keith Drake
Keith was born in a suburb outside of Chicago and moved to Minnesota when he was 6 years old. He graduated from Prior Lake High School and immediately got into the landscaping industry as a laborer for an installation company and has over 14 years of experience in the landscape industry. He spent 6 summers as an installer before moving to another side of the counter working for supply companies where he has done everything from a supervisor, manager, operations, and currently sales. Keith graduated from St. Cloud State with a bachelor's degree in Marketing and Business Law. He enjoys traveling as much as he can and anything and everything outdoors with friends and family.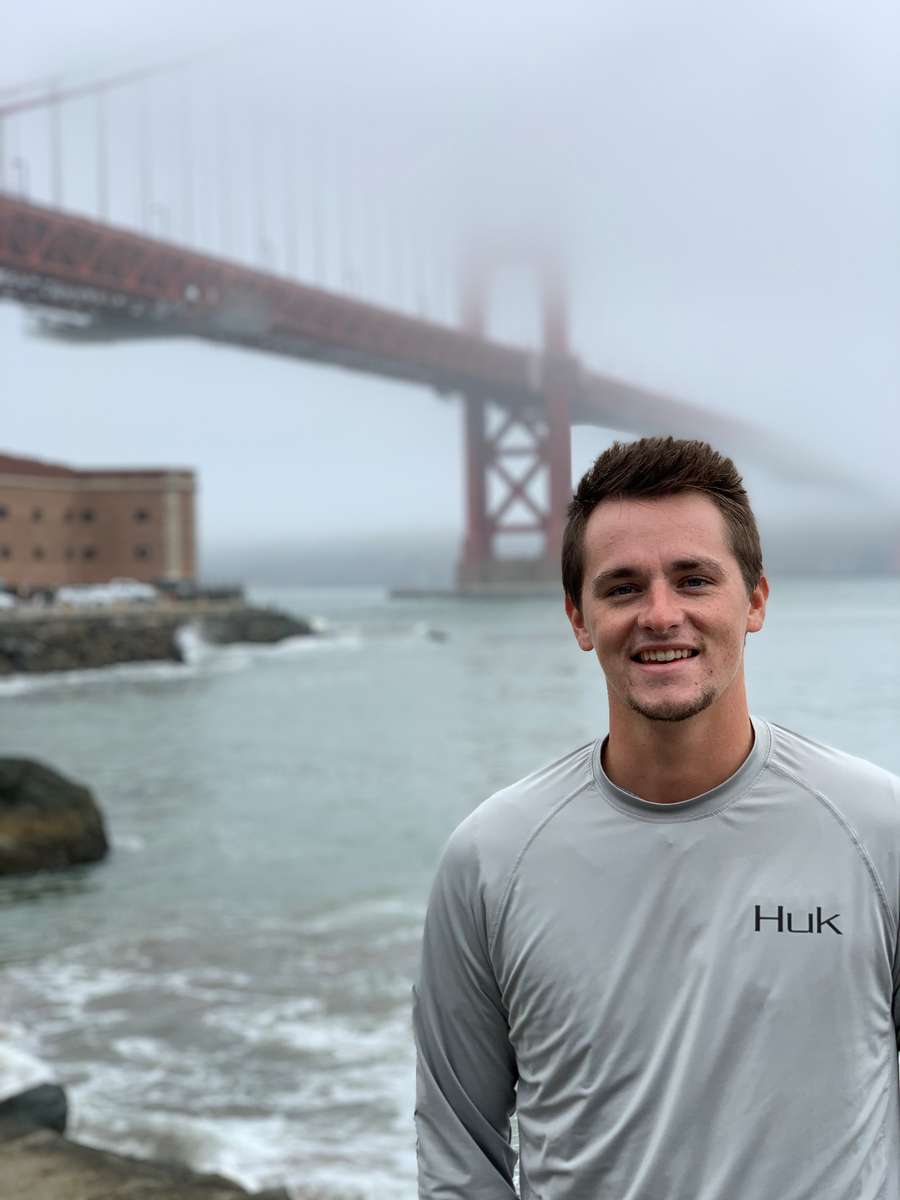 Kevin Robertson - Sales Rep
Kevin Robertson is one of our newer Sales Staff Member here at Rock Hard Landscape Supply. Kevin grew up and graduated from Farmington High School in 2015 and went on to graduate from Winona State University in 2019 with a degree in Public Relations and minor in Advertising. Kevin is also a coach for Farmington Youth Basketball and enjoys being active whether it be at sporting events, out in the outdoors with his brothers, or going on adventures with friends. However, Kevin's first love will always be hunting and fishing and you can find him always out in the woods during the fall months and on the hard water when it becomes winter time.
Kevin joined the team at the heart of a systems change here at Rock Hard and has hopes to help make the new system an easy transition for the veteran sales staff members as well as increase efficiency and volume for the company as a whole. He likes the process and the creativeness that goes into each landscape project and has always found it rewarding seeing a happy customer after the project has been completed.